Green Friday Ireland

2019
Last years focus was on rallying and promoting businesses to do something different for Green Friday. We encouraged businesses to host an event, with particular focus on environmental events, or any form of offering that suited their needs and communicated their local value. Here are a few events from around the country showcasing the initiative, creativity and personal value that each small business has to offer.

Julie and Paul will be hosting a Green Friday event in their lovely Eco shop in Clonmel. There will be contest on the day, every customer can enter directly in the shop. Winner will be announced the evening or day after. A box with eco-friendly/zero waste products will be the prize.
Cork Zero Waste Sustainable Market, Nano Nagle Place, Cork

We in Cork Zero Waste believe that Christmas shouldn't cost the Earth so we are hosting a sustainable market to offer an alternative!
…
From 11am to 3pm on Sunday 1st December come to the beautiful Nano Nagle Place on Douglas Street and mark the beginning of Christmas in a sustainable way. Gift your loved ones (or yourself!) some beautiful, eco-friendly items this Christmas.
As well as stalls the event will have:
- Christmas jumper swap
- Family friendly upcycled craft workshop with Cork Environmental Forum
- Good Day Deli serving tea, coffee and cakes
Green Party Green Friday Eco Market, Cork City

The wonderful, passionate @lornabogue of @corkgreenparty @greenparty_ie has organised a Green Friday eco market that will be held on December the 13th in St Peters, Cork City.

'Green Friday is an answer to Black Friday that's local, eco-friendly and fun!

The idea is simple, instead of buying something from a large retailer online, why not have a look at unique products produced locally by your neighbors and friends.

This event aims to be inclusive, affordable and as close to zero waste as possible to provide a real and tangible anti-capitalist alternative for your gift-giving this year.

A wonderful Green Gathering of local businesses in the lovely setting of Mideast Mezze, Tramore town.
Swap-Shop (Foc Black Friday), Aclaí Gym, Cork

Were hosting a swap shop at ACLAÍ as a counter- Black Friday event. 6-8pm in the ACLAÍ social space. Bring along 5-10 items you have that you would like to pass on to a good home or swap. Clothes, shoes, blankets, books, records, whatever. Anything left over at the end of the night will be delivered to a charity shop on Monday.

We will also be serving free tea and coffee and have some tunes on the go deliciously flowing out of our trusty little record player. Come along even if you don't have anything to swap and take shelter from the cold and the advertising. Grá mór! Ainle x
​

Thinking about growning your own veg and greens in 2020? Kieran Murphy of Glencoo Gardens gives his first in a series of talks about prep and process, utilising the space available to you in the city, whether you live an apartment or a house, have a garden or no garden, growing your own veg and greens is possible no matter which 🍃
First talk is on this Wednesday eve at 6pm in O'sho
Customer Evening, Forest & Flock, Bantry

⭐ 🌲 CUSTOMER EVENING 🌲 ⭐
That most Wonderful Time of the year is approaching, come celebrate the start of the Christmas Season with us THIS FRIDAY from 5-7:30 PM. ☆Music by the wonderful @amullan_stout &@rubymoon_22 ☆Mince Pies for THE CHRISTMAS ☆Makers Special Offers Instore. ☆Make your Gift List. 📃
☆Meet, Mingle, Listen, Adore.
We would love for you to join us 💫

This year's Black Friday we are going Green - for every tour booked we will pay a contribution to offset your carbon while on holiday in Ireland.
For our Guided & Guide Assist Holidays we will donate €100 of the tour price for each person booked to offset their carbon.
For our Self-Guided Tours, we will donate 10% of the tour price for each person booked to offset their carbon.
Shop Local Campaign, Galway

Green Friday is gathering momentum across the world and here in Ireland. And you, too, can be part of a change for the better!
This movement aims to combat the mass consumerism of Black Friday by enticing people to support their local businesses and raise awareness around sustainable, ethical shopping choices. Through supporting local, you can boost the economy, provide employment, reduce your environmental impact and build a stronger, more connected community.
With that in mind, we have picked out some of the best deals on offer around Galway so that you can go green and still get a great deal. What's not to love?!
​
Peaches & Lime
Stillorgan, Co. Dublin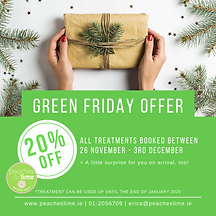 GREEN IS THE NEW BLACK! 💚 Celebrate Peaches & Lime Beauty Salon using bio, sustainable & eco friendly beauty products, treatments and packaging! 💚 Receive 20% off your appointment when booked between 26th November - 3rd December (valid up until the 31st January 2020).
To make everything even better - there will be a little surprise for you on arrival, too!
Fermoy Friday, Fermoy, Cork

Make a start on Christmas shopping and avail of the SPECIAL OFFERs many retailers will have running for Fermoy Friday. There will be free parking in the towns car parks and the day will culminate with our traditional Turning on of the Christmas Lights festivities
Chaos & Harmony, River Lee Hotel Cork

We'll have jewellery, kids fashion and accessories, homeware, year planners, women's fashion, book and lots more. Entry is free and free parking when you present a food or drinks receipt at reception.

Come along and support local, independent businesses and choose gifts that will be loved and cherished, grab some lunch and soak up the Christmas atmosphere. We can't wait to see you all.

Other brands who will be joining us are Pixi and Jon, My Higher Shelf, Pip & Ruby, Leanún, Lulu & Levi, MoonMood.ie and Kate's Sample Sale.
Killavullen Farmers Market, North Cork

Killavullen Farmers Market will have their local farmers market on Saturday the 30th with local veg, baked goods, hand made crafts and energetic healers, to name a few of the wonderful things on offer.

It is wholesome, diverse, welcoming market that has been running for 15 years in the beautiful setting of the #NanoNagleCentre ,Ballygriffin,Killavullen.

It runs from 10.30-1pm, so if you're in North Cork the weekend of #GreenFridayIreland, make sure to check it out!
Green Friday Slow Market, Killarney

Hosted by the Food Producers Market, Killarney,
​
'We're taking back Black Friday and going Green Friday, Slow Friday... and we will have local crafters, collectors and creators as well as our regular food producers on Friday week from 10 am, an opportunity for local people to shop local, shop green!
Green Friday, Greendot design shop, Clonakilty

A wonderful evening of fundraising for tree planting and and local food tasting.
​
'We are so pleased to be part of this brilliant initiative from Bronwyn and the gang at @greenfridayireland 💚
This is a refocus on making sustainable, eco-conscious choices and supporting your local community at the same time...win win for everyone 😊 Please come along if you can (we'll even have a few discounts 😉) or even get involved online 🌳 Who knows where this great campaign and message will lead?
@explodingtree1 @clonakiltybrewing'
​
Craft Christmas Market, Scrypt Cafe Bar/Triskle Art Centre Cork

Scrypt Café Bar are hosting a 2-day Craft Christmas Market in the Triskel Christchurch on the weekend of the 29th November to compliment the opening of Glow in Bishops Lucey Park next door.

The Triskel Christchurch will have its market running from 6 – 9pm on Friday 29th November and 2 -5pm on the Saturday 30th November.

The Christmas Craft Market will showcase local artists and crafts people of Cork. Some of the stalls will include Artists, Jewellery Makers, Candle Makers, Soap Maker, and plenty of Christmas Gift ideas all Handmade, such as Cushion Covers, Christmas Decorations, Skincare Products and Trinkets galore.

There will be some local Artisan food and Hot drinks such as Hot Ports, Hot Whiskeys, Hot Chocolates, and Mince Pies of course!
Meet the Makers, Cork Craft & Design

We are delighted to be taking part in Green Friday this Friday November 29th. Green Friday hopes to raise awareness around sustainable and ethical shopping with an emphasis on shopping local. Here at Cork Craft and Design we are hosting a 'Meet the Maker' event all day on Green Friday, with Award Winning textile artist Mary Palmer from 10am-1.30pm and Mairead of Silverstone Dimensions at 2-5pm, who will be showing a selection of their work. Be sure to call in for a chat!
Tree Bark Store,
Local Artist Tony Irvine

I'll be bringing my newest selection of vibrant, expressive paintings to the beautiful TreeBark Store for an Open Studio day on Friday Nov 29th. Join me for a chat, grab a coffee and check out my latest work..
There will be a variety of pieces on display, from large canvases to small paintings which make great unique gifts.
Mobilizing the people of Ireland to work towards a stronger, more stable local economy so that communities can thrive sustainabley.

Raising awareness around collective community climate action and bring communities together in a wholesome supportive way. Local small businesses can be at the heart of this positive shift. Supporting local really is a key, not only to boosting your local economy but to building a stronger, more connected community and reducing your environmental impact
People are the heartbeat of our shop💚
It's not the space and it's contents💫 It's you. The people who walk through our doors or click 'add to basket' online💫 It's the little ones in your lives that you want to spoil with the most special gifts 💫 It's us, the staff who try to keep it all afloat💫
The last few weeks have been mental. Good mental!✅ By night, we now pack boxes in our sleep and wake up in cold sweats about something we forgot to do 😬 By day, we're like a 🦆 on the pond. Smiling, but frantically flapping about all we have to do 😊 But, only because we care and we don't want to let you down⭐️ It's personal to us because we value you✅
So, to say thank you, you can enjoy ⭐️15% off everything ⭐️until midnight tomorrow. If you miss that, we'll also have a 10% discount running from Saturday ~ Monday⚡️No code is needed online, discount will be automatically applied s as t checkout. Same discounts apply to available stock in store🌈
.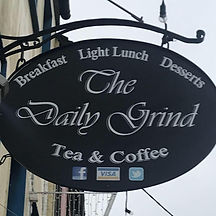 This Friday is GREEN FRIDAY & The Daily Grind will be giving double stamps on your Takeaway Coffee/Tea Loyalty Card when you bring your Reusable Cup for one of our Bewley's Teas or Coffees. Dig out those cups you've already bought & start using them & also get a 20c Discount on each tea/coffee puchased in your reusable cup🤩👍
#FUBF, the Wells, St Stephens Green, Dublin

Organised by Chaosnharmony, this Green Friday market see,s The Well, on Stephens Green turning the entire venue space into one big market, filled with 30 stalls of local Irish suppliers, sustainable fashion crafts, arts, gifts, music and entertainment,
Green Friday Weekend , Wild Designs, Cork

Wild Designs will be celebrating the Green Friday weekend with a bang!
​
On Friday for every customer that purchases something in store they will plant a tree for them. The tree planting event will be on the 14th of Feb as a part of the Trees on the Land Project.
​
On Saturday the talented Eleanor Curtin will be in store customizing gifts, wraps and tags.
​
On Sunday is meet the crafter space, the lovely Aoife de Burca will be in store with a selection of her work and offering the opportunity to customize your own ring
The Fair Alternative Craft fair, Cork City

On the 30th of November, The Fair Alternative Market @thefairalternative will be having their weekly Saturday market in the Unitarian Church, Princes Street, Cork City from 10 am -5.30pm.

This is an amazing collection of local crafters showcasing their creative talents. The perfect place to find some very personal and unique Christmas gifts for loved ones!
Slow Market, Milk Market, Limerick

Christmas Fair, The Wilds, Enniscorthy

We are getting very excited here at The Wilds towers, as we prepare for our Christmas Fair on Saturday 30th November. We will have Mulled Wine, Mince Pies and Music, not to mention discounts and prizes! We will also have two Christmassy workshops happening to get you into the festive spirit...
🌲
Make your own Christmas Wreath with Seonaid @mad_about_flowers
🌲
Make your own Lino Print Christmas cards and gift wrap with @skyartsartistoftheyear finalist @cathy_reddy_fineart_printmaker
🌲
Lots of our makers will also be here to answer any questions and talk you through their work!
🌲
We hope to see you here!
​
Gifted Craft Fair, Cork City Hall

There are thousands of unique gift items to choose from, and when all of the gifts have been bought then maybe you can find time to pick up a treat for yourself. The City Hall Crafts & Design Fair is a celebration of the best of Irish Craft and artisan food producers and we appreciate all of your support for the talented makers who take part. We will look forward to celebrating the next 25 years of this wonderful event in Cork City.
Location: City Hall, Cork
​
Dates and Times: 29th November – 1st December 2019
Admission: €5 – this admits you to Gifted-Craft & Design Fair, Cork & Art Source, Cork
Opening Hours:
Friday 29th Nov: 11am-9pm
Saturday 30th Nov: 10am-6pm
Sunday 1st Dec: 11am-6pm

Blarney & District Chamber of Commerce will dedicate our weekly meeting to the Green Friday Ireland initiative and brainstorm ways to encourage people to spend their hard earned money more locally. As always the chamber works hard to promote local businesses and we are delighted to see such a wonderful campaign to encourage people to spend their money locally particularly during the Christmas Season. Green Friday is an initiative that aims to combat Black Friday mass consumerism by supporting small independent Irish Businesses. Connecting local businesses together so that they can work and support each other.

Mobilizing the people of Ireland to work towards a stronger, more stable local economy so that communities can thrive sustainabley.

Raising awareness around collective community climate action and bring communities together in a wholesome supportive way. Local small businesses can be at the heart of this positive shift. Supporting local really is a key, not only to boosting your local economy but to building a stronger, more connected community and reducing your environmental impact
Loop De Loop Castletownbear

FRIDAY 29TH November we are giving a 10% discount on ALL Irish & Local Products across the store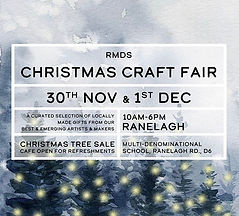 The best in Irish craft and design in a cosy, intimate venue! We'll have a great selection of handmade gifts from established designers and fresh new talent.
There will also be live music, refreshments in the cafe and the School's annual Christmas tree sale is taking place outside in the courtyard.
Join us on the 30th November and 1st of December, and pick up something special for your loved ones... Or treat yourself!
Open 10am-6pm daily, admission free.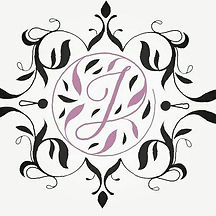 All ready for Green Friday!!
20% off selected jewellery and 10% off handbags until Saturday evening!! Enter a draw to be in with a chance to win some fab Corona jewellery etc! Might even have a Facebook competition so watch this space!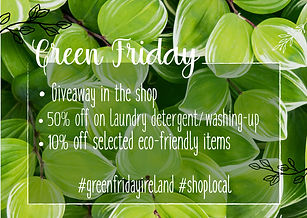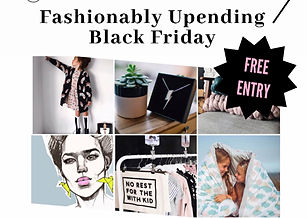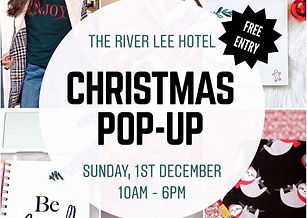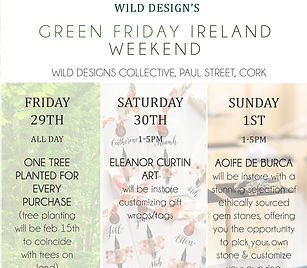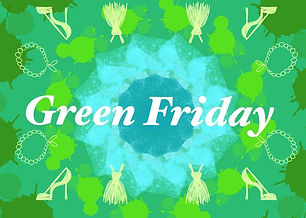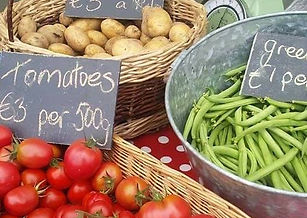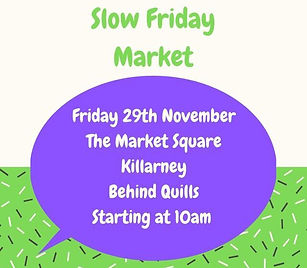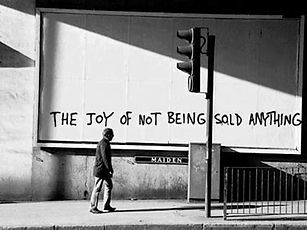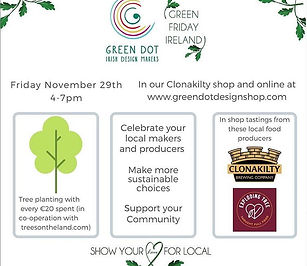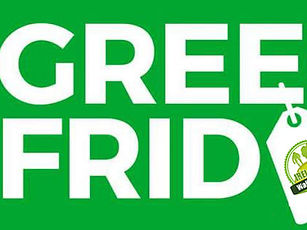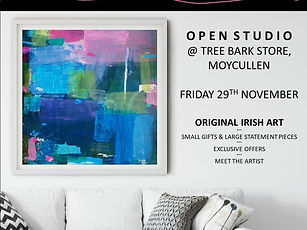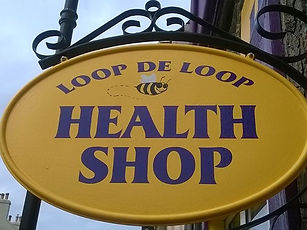 The whole Country is talking about Green Friday Ireland...